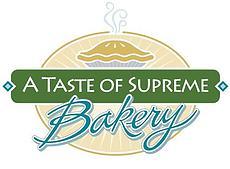 A Touch of Supreme is a bakery specializing in many varieties of pie, along with carrot cake and pudding. Their products may be purchased at Abundance Cooperative Market and at the Westside Farmers' Market.
They are located on the border between the 19th Ward and Genesee-Jefferson. A Taste of Supreme was founded in 2011 by Asad Muhammad, then a student at nearby Joseph C. Wilson Magnet High School. The bakery works collaboratively with the
Boys and Girls Clubs of Rochester.
Comments:
Note: You must be logged in to add comments