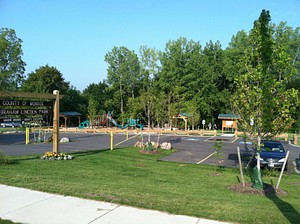 Abraham Lincoln Park is a Monroe County park located on the east shore of Irondequoit Bay. Offering hiking and access to the bay. The park's 182 acres are located on approximately 2,000 feet of Irondequoit Bay water frontage.
The former Irondequoit Bay Park East was renamed in President Lincoln's honor on the 200th anniversary of his birth -
Press Release - February 12, 2008.

1Website verified - March 2009
Comments:
Note: You must be logged in to add comments
---
2007-02-26 14:01:18 This park has great trails for snowshoeing: good hills and the option to get out on the frozen bay. —EllenKelsey