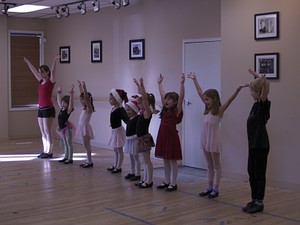 Discover Dance with Us!
Location
376 North Goodman Street, Rochester, NY 14607
Hours (as of September 2017)
Monday & Tuesday: 4:00PM to 8:30PM
Wednesday: 10:00AM to 11:15AM and 5:00PM to 7:30PM
Thursday: 5:00PM to 8:30PM
Saturday: 9:00AM to 3:00PM
Phone
585 415 3673
Wheelchair Accessible
Yes
Email
<ashfordballet AT yahoo DOT com>
Website
http://ashfordballet.com
Facebook Page
Ashford Ballet Company is a neighborhood dance company formally located in the South Wedge neighborhood, now in Village Gate. It offers Creative Movement, Ballet, Tap, Jazz, and Irish dance classes to children ages 3 and up. They have a program of classes for children with special needs. They offer free trial classes and you can email them with questions about class and tuition. Scholarships are available to families experiencing financial difficulty.
Comments:
Note: You must be logged in to add comments