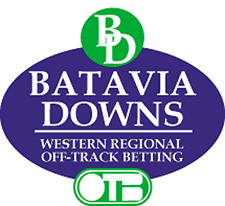 Batavia Downs, a gaming facility located in Batavia, is the oldest nighttime-lighted harness track in America. It was purchased by OTB in 1998, and with an infusion of cash from NYS, 1 it is now back up and running.
It is now also home to a collection of 'video gaming' machines as well, in case you need a non-equine hole to throw your money down.
Comments:
Note: You must be logged in to add comments
1Your tax dollars at work!