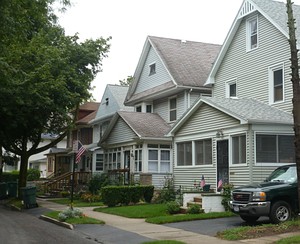 Houses on nearby Barton Street, many of them student-occupied.
Brooks Landing is located at the intersection of Brooks Avenue and Genesee Street in the 19th Ward (on the border of the PLEX and Genesee-Jefferson neighborhoods), across the Genesee River from the University of Rochester. It was given a face lift via UR's recent Brooks Landing Project. It includes several apartment-style student dormitories, a hotel, and a series of storefronts.
Information about the history of the neighborhood is available
here on the City of Rochester website. Click the "Narrative" link for a large PDF.
Located at Brooks Landing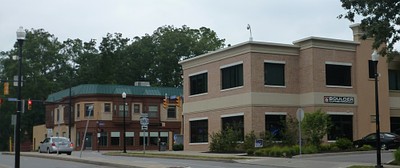 Located Near Brooks Landing (Walking Distance)
A pedestrian bridge linking Brooks Landing and the UR River Campus opened in 1991.
Zagster has a station there.
Comments:
Note: You must be logged in to add comments