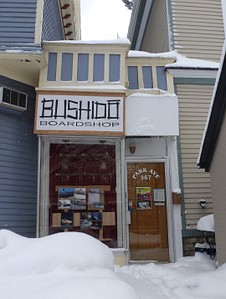 Feb. 2013
Former Location
367 Park Ave, Rochester, NY 14607
Bushido Boardshop was a snowboarder-owned and operated shop on Park Avenue. They were also the home of Custom Solid Tattoos and have a small art gallery.

The shop was closed in the summer. The tattoo parlor and gallery were open year-round by appointment only.

Bushido opened in January 2013.
They closed in October 2013.
Comments:
Note: You must be logged in to add comments