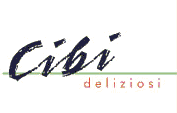 Location
3894 Rush-Mendon Road, Mendon, NY 14506
Hours (as of January 2010)
Open by reservation onlly 1
Phone/Fax
585 624 9590 / 585 624 9598
Accessible
Yes
Alcohol
Yes
Email
<info AT cibi-d DOT com>
Website
http://www.cibi-d.com
Cibi deliziosi is a banquet facility in the Village of Mendon specializing in catering, cooking classes, parties and special events by reservation only.
"Cibi specializes in catering (on-and-off premises), cooking classes and cooking parties and gourmet Italian and Continental inspired cuisine. Our menus emphasize healthful and flavorful foods, made with the finest ingredients and we'll gladly customize menus to your special event and budget."2
They also host Farmers' Markets.

Comments:
Note: You must be logged in to add comments
---
2010-02-14 13:20:36 We held a surprise dinner party for my parents' 50th Anniversary last nigh. The food was phenomenal and the service was simply exceptional. HIGHLY RECOMMENDED!!! —PeteB