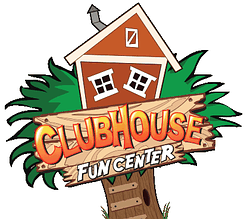 Clubhouse Fun Center is a small indoor arcade with basic food selection, two miniature golf course and go-karts. The location is fairly well kept and a great place to bring the kids. Located in Henrietta. In 2018, the owners bought the Adventure Landing site in Greece. This location has Batting Cages and a ropes coarse.
Comments:
Note: You must be logged in to add comments
---
2006-11-08 21:26:53 During July 2006, I booked the Fun Center for an after hours work event. Each person who attended received 3 tickets good for any combination of go-carts, mini golf or arcade tokens. In addition, each person got 10 or 25 arcade tokens (I forget how many). There is also an outdoor picnic area with some tables covered by a canopy. The staff grilled burgers, sausages and hotdogs and served a garden salad and macaroni salad. They were also very accommodating to vegetarians in attendance and grilled some veggie burgers.
The go-carts are a blast but there is a size requirement so young children usually need to be in a two seater with an adult. The two mini golf courses look easy but are challenging, partly because the green carpeting is not tacked down in some places. The arcades is loved by children of all ages.
Based on their website, there are plans for next spring to renovate the golf courses and add rookie cars for drivers between 46" - 56" can drive without their parents. In addition a build your own stuffed animal section has been added this fall. - ScottHendler

---
2007-05-29 15:16:57 It's small but it's a good spot to bring the kids, heck I like going myself with the wife for an immature date and then give the tickets I've won to the nearest kid. —TravisOwens
---
2008-02-29 04:11:38 fun for a lighthearted afternoon. Go as early as you can and not on weekends unless you like being a sardine. Mini golf was very fun! —EllaBeeney
---
2009-07-29 13:20:51 This place is great! I brought my girlfriend with me for some fun when we went to Olive Garden and the wait was too long! We played a few rounds of Mini Golf then raced the Go Karts (some little kid beat us!) Anyways not bad I saw a few other older couples there as well but mostly younger kids with their parents. Seems like its fun for people of all ages. Two thumbs up in my book. —DylanPaul
---
2013-09-05 12:29:55 Skip this place if you're looking for a good arcade center. They removed their Dance Dance Revolution and Light Gun Games and anything you'd expect from the traditional video games. They replaced them with big touch screen games (Fruit Ninja) and similar casual games catered to kids. —Longfield
---
2013-09-05 12:57:32 The go karts are nice and new. The golf course needs repairs and an update for the one. The arcade is all about the tickets. —Damiankumor