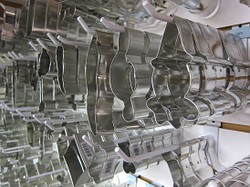 Mmmmmm cookies.... Dec 2012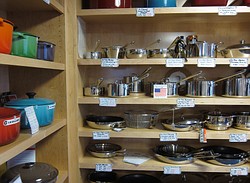 Part of the impressive cookware selection, Dec 2012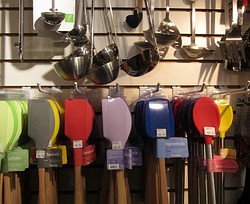 Anything you need, it's here, Dec 2012
Location
2179 Monroe Avenue, Rochester NY, 14618
Hours (as of July 2007)
Monday - Thursday: 9:00AM to 6:00PM
Friday - Saturday: 9:00AM to 5:30PM
Sunday: 12:00PM to 5:00PM (closed Sundays June-August)
Phone
585 271 1789
Accessible
No
Website
http://www.cooksworld.com
Cooks' World is a cooking store on Monroe Avenue in Brighton, across the street from Acropolis Tailor Shop. Products include small kitchen appliances, cooking utensils, cookware, bakeware, coffee, tea, jams, and just about anything you might need in a kitchen. Also sells products on website.
Comments:
Note: You must be logged in to add comments
---
2007-07-09 16:36:49 Wide selection of cooking products; much better selection than Bed Bath & Beyond or Linens 'n Things. Prices seemed very reasonable. —StevenDibelius
---
2007-09-27 14:09:22 Good selection of high-end and hard to find cookware.
For those small items that you usually see in the housewares section at many retailers, Know your prices. You may be able to pick up the same item, and less expensively, at either wal-mart or target. —MrPhil

---
2012-12-08 11:48:20 Before you shop at the big chains, consider the value of supporting local businesses, where the money stays here in town. The selection here is excellent, the staff know their stuff, and the prices (especially during sales) are actually pretty damn close to the big stores and the internet. And if you have a problem (which could happen with a small appliance or other item) you can get help. —DottieHoffmann