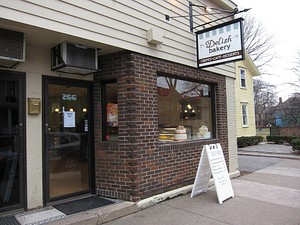 Delish on Park Ave, 2-2012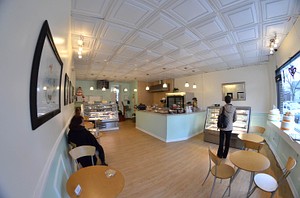 Interior, 2-2012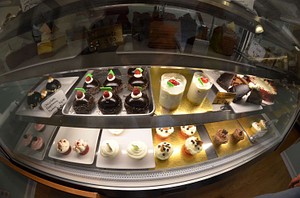 Case full of Yummy, 2-2012
Delish Bakery was a bakery located on Park Avenue that offered cakes, cookies, cupcakes, and baklava. All of their products were baked from scratch using European recipes and no preservatives. Cookies generally ran about $10 per pound.

Delish was also a small cafe that served coffee, soup, salads, wraps, crepes, and espresso drinks. Outdoor seating was available, weather permitting. They also had free Wi-Fi.

Their grand opening was December 1, 2011. Owner is Dimitra Apostolopoulos.
Delish closed in April 2013.
Comments:
Note: You must be logged in to add comments
---
2012-02-05 16:45:22 Crepes are AWESOME. And huge. —EileenF