Esteem Limousine is a Rochester based limousine company with 29 passenger limousine buses that are "state-of-the-art" and brand new (2012 model year). A typical experience with Esteem can range from Rochester and Buffalo bar hops to Bills and Sabres games, Wine Tours, Weddings, Casino Trips, 21st birthday celebrations, etc.
Their chauffeurs are 19-A DOT certified, which includes having a class B drivers license, both pre-employment and random drug toxicology screens, safe driving histories, as well as extensive knowledge of the Western, Central, and Southern regions of New York State and Southern Ontario.
More images of our fleet are available via email as well as on our Facebook page.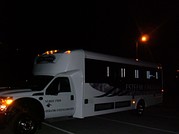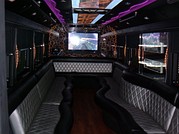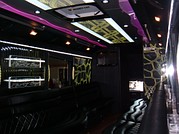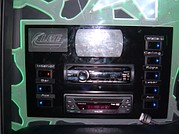 Comments:
Note: You must be logged in to add comments