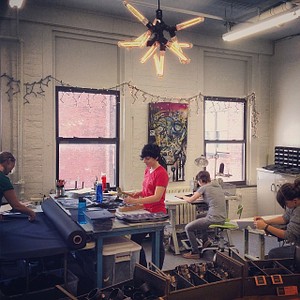 At work in their studio.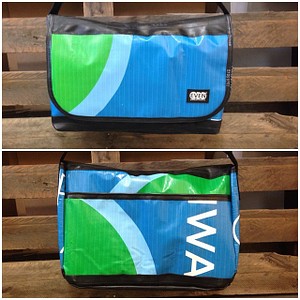 Samples of bags made from old banners.
EvenOdd Creative is a small Rochester-based design group that produces unique, handmade accessories from upcycled materials such as bicycle inner tubes and vinyl banners. Products include messenger bags, tote bags, wallets, wrist cuffs, laptop sleeves, and iPad sleeves. They describe their aesthetic as urban and gritty.
EvenOdd Creative was founded in 2009 by a pair of designers named Ashley and Liza. They have a retail location in the Hungerford Building and also offer
online shopping. Other locations where EvenOdd products may be purchased include the following:
Images courtesy of EvenOdd Creative.
Comments:
Note: You must be logged in to add comments