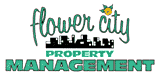 Website Graphic
Flower City Management is an apartment rental company in the city of Rochester. Major properties include The Grand Alexander and the Medical Arts Building.
Comments:
Note: You must be logged in to add comments
---
2008-12-31 17:20:31 Everyone at Flower City Management is a pleasure to meet except the landlords. They have little to no respect for their tenants and are only interested in getting by to meet code. Landlords are only nice enough to you to retain you if they cannot find another leaseholder. This downtown area is unfortunately very popular to live in, so there is NO need to retain you, so the apartments will be in a shabbier condition than a regular apartment complex. Landlords refused to give me more hot water (currently running at 13 minutes), the windows are terribly drafty, and it is quite cold on cold winter days and nights. Upon move-in, I had no working stove/oven, hot water for 5 minutes, doors that did not close, and indoor temperatures of 50-55 degrees without heat. I would advise you to stay away from Flower City Management as your next place to live. The landlords lie, hang up on you, shout at you, and have no interest in our living conditions. Christine is especially unpleasant. —ChristineChen
---
2009-02-25 20:09:14 Christine is by far one of the most unprofessional, rude, and worst landlords I have ever dealt with. The apartment was not ready when we had moved in. The front door didn't close correctly, the apartment was drafty and freezing, the realtor lied to us when showing the apartment. After complaining several times, the things that needed to be fixed were completely half assed. The outside of the building is a dump. The inside looks like 1970, and I'm sure if it was inspected they would recieve many citations. She not only was insulting, but was also lazy in fixing anything or doing her job. DO NOT LIVE IN ANYTHING OWNED BY THIS COMPANY —anonymous23
---
2009-02-27 10:54:06 I rented from these people and I tell all my friends to avoid them at all costs. They care nothing about tenants, just the money they think they are entitled to. My heat was not working and they came out 4 times to fix it, it turns out they were only checking the boiler in the basement and not checking the fact that despite everything in the basement being fine, the air coming out of my vents was cold. They said they were checking the air in my apartment and I suspected they were not. On one of the days they said they were going t be there, I put scotch tape on two places on the only door going into my apartment. I spoke with Sandra who said they had checked it and it was fine (it wasn't) but when I got home, the scotch tape was still there undisturbed—they lied about going into my apartment. When I moved out, Sandra lied to me and charged me extra for cleaning. The girl who moved into my place was there when Sandra said the cleaning lady was there and so it was impossible for them to have had to have 3 hours of cleaning. I had to move in late because they put varnish down on a floor on the day I was supposed to move in and then had to take a day off to move in during the week instead of the weekend as I had planned. Sandra's son also owns Mr. Rooter, I avoid them because the apple probably does not fall far from the tree. —BadFish
---
2009-06-27 12:02:47 I have to agree with the other comments here - do NOT rent from FCM. About 1 month after I moved in to my apartment it rained heavily and I noticed that my bathroom wall was wet, which is under the sloped roof. I told FCM about the leaky roof and after a great deal of prodding they had someone come and do a half-assed patch job on the small portion of roof by my bathroom wall. Next rain storm, sure enough, the wall was dripping water again. It has now been months and months, and I have called them about the roof probably every week or two, as my bathroom wall is, at this point, crumbling apart and I'm constantly battling the mold that clings to it. They haven't done a thing about it. I have the City involved now, and the inspector I spoke with told me that they have multiple code violations on most of their properties. The last time I called, Christine told me that my crumbling, disgusting bathroom wall wasn't a priority because they were too busy getting empty apartments ready to show prospective tenants. Their attitude is that once they have you bound by a lease you are no longer a priority - unbelievable! I also informed the city of a huge plumbing leak in the common foyer area of the building (FCM's response to my complaint about this was to put a bucket under the leak). Hopefully the City will deal harshly with them - the inspector I spoke to was incredibly unimpressed with her experience with them, and seemed as frustrated as I was. Avoid them at all costs! —585ism
---
2009-09-01 14:32:32 Wow! I thought I was the ONLY tenant who hated FCM!!!! I had such a bad experience with these people—I was given misinformation about my expenses for the apartment before I signed the lease (what utilities were included), and then had a horrendous time getting the maintenance crew to fix things...I also had an apartment that had a leaky roof, mold from the water stains because of the leaky roof, aggressive mold around the shower, and RODENTS. Apparently, no one else complained about the infestation (in the winter, I would see 1-3 a week and could hear scurrying in the ceiling..and no, the people above me did not own pets), a light fixture in the bathroom with an electrical problem that they did not fix and had said they would when I moved in. Also in the winter, I had to call Neighborhood Service Center about the mice, as well as problems with the temperature my heat was being run at (well below 68 degrees). Not to my surprise, they said that my particular house had 2 citations (cracks in foundation, in need of paint...they hadn't been inside it yet!). TOTAL RIPOFF, and Christine is just quite frankly the rudest person I had ever had to interact with. It's now been over 30 days since I have moved out and have been waiting to get my security deposit back! I had been a good tenant: quiet, thoughtful to other tenants, and very very clean, and paid rent on time. I tell everyone to not rent from them. I'm just waiting to see if they took anything out of the deposit. AVOID FLOWER CITY MANAGEMENT!!!!!!!! —leasle11

---
2011-01-31 19:52:45 All of the comments here are a bit dated, and I'm still hurting from my experience with FCM, so I'll add my 2 cents. I rented 268 Alexander, a basement single. It is going for $600/mo in 2010/2011. I think this is massively overpriced, considering the constant, incessant foot and car traffic outside of my windows. I hear people all of the time, and the floors and walls are so thin that I can clearly hear my upstairs neighbors' conversations, and can easily hear a music student on the third floor playing an instrument. The safety at 268 Alexander is highly suspect; the front vestibule especially is a problem because it is heated and unguarded, and I came home to a drunken stinking bum passed out in front of my security door a few weeks ago. I've had water come through my ceiling on more than one occasion. The heat is not on-demand, at at least at 268 Alexander the old boiler doesn't push hot water through the pipes in the basement apartments until the very dead of winter. During spring/fall expect to have your thermostat maxed to no effect. While the apartment was *generally* comfortable from mid-Jan thru March, it was chilly and damp during the spring and fall months. FCM uses an external building thermostat at 268 Alexander, so you can't call for heat until the outside temp falls below the threshold set by the landlord and the boiler is allowed to kick on. Renting here has been a headache, and I'm pretty certain that the landlord gets kickbacks from Northeast (now Brown's) Towing. They towed my car one night and scraped my sticker off of my window, so I had to pay to get it back. Of course I had no proof at all, and the landlord was NO help. Expect no mercy from FCM. They could give a sh*t about you and overcharge at this location. Not recommended. —I'mnottellingyoumyname
---
2012-08-28 23:27:42 DO NOT rent with them!
On the surface, they have properties in prime areas, and the location attracted young professionals. Management hires interns who are polite and nice. All of these make you want to rent with them. You will be okay if there's nothing wrong with your apartment, but if there is, good luck getting it fixed. Three units on the top floor (including mine) have horrible leaks, and they never fixed the roof for 6 months! Two of the three tenants terminated leases early.
There are plenty other options around Park Ave/East Ave areas. I wish I had read user reviews below on Flower City Management prior to moving in – there are ongoing complains against them with housing authorities, and management try their best to not deal with ongoing problems. Sandra and Christine are flat out rude and irresponsible. They are absolutely the worst landlord I've encountered. —NicoleB

---
2012-09-25 14:31:44 I have to agree with most of these previous comments. FCM has not changed since 2009. I rented an apartment in Alexander St for this previous year and FCM did nothing but create problems and hardships on us the whole time. First, our roof was leaking and it took them 3 months and tons of phone calls to get them to come fix it right. We also had a bat on our apartment and they told us that they had no responsibility to get it out and we had to deal with it. I almost wish it was rabid so I could sue them for unsafe conditions. Next, my roommate wanted to move out for some unforeseen circumstances and flower city was extremely unwilling, even in the extrememe circumstances. They told us she could move out if she payed them $950 (1 months rent). Or I could pay the remander of the years rent and she could go for free. When I asked about another person then moving in, they would have to pay 1 months rent for a security deposit. (what? they needed 2 months worth of rent for a security deposit?)
Last, is that I was charged for 2 late fees ($50 each, $100 total) becuse 2 months rents were past 5 days late. This seems resonable until you find out that I went to the office, DURING office hours, 3 TIMES, each time to give them my money and THEY were not there to get my money. They insisted that they would not waive the fee because I could have slipped it under the door. (i was paying cash, they didnt care)
Overall, I WOULD NOT rent from them ever again or recommend them to ANYONE. Long story short, if you are going to rent from flower city make sure that you will not have any issues or problems becasue THEY WILL NOT HELP YOU —LizDashiz

---
2013-12-03 05:03:15 Holy crap! look at all these negatives comments about Flower City Management! They are a fairly large property management company in Rochester, so I can imagine some people have anger towards them in their own individual ways. From my personal Experience:
1. Yes their apartments are expensive. But you are paying for property in the East end/Park Ave area, so you should expect a sub-par quality apartment for the price of where you are living in. I pay $580 for a studio apartment on Park Ave, in a a well maintained Apartment Complex o nPark Ave Close to Alexander Street. Yes, there's some mildew and the windows are not very will insulated, but I don't pay for cooking gas, and the heat is steam. I do pay for electric. They are uncaring? well I've only had two problems:
1. My refrigerator wouldn't seal and began building up ice
-they came in 3 days later to replace the entire refrigerator.
2. I had mold/mildew in my bathroom. I didn't even tell them that but they came in in an announced water inspection and mentioned to me that maybe that should be removed. A guy came in 2 days later and repainted my ENTIRE bathroom and removed all the mildew.
The only complaint I have is that they vacuum the hallways and/or weed-wack the outside a couple times a week in the morning when I'm trying to sleep.
I don't have a car, so whenever I have a visitor, I goes to the office and they give me a temporary [parking permit for the visitors for as long as I ask for. I've never had a problem.
I've been renting from them for about two years now. They are not perfect, but holy crap these negative comments are unfounded. —emu5088

---
2015-11-01 12:40:05 Absolutely awful experiences living in their building the last year and a half. Every time it rains not only do the hallways have puddles from the leaky roof, but my ceiling and walls are soaked and yellow over the next few days. Mold in the loft from the leak. Multiple experiences with house centipedes and mice.. Lisa is very nice and the men who come to take care of the property are friendly and polite, but the owner of the company is only about getting your money. When I complained about my experiences, she tried to convince me to move to a more expensive apartment. On top of that, she wanted me to feel bad for her because of how expensive it will be to fix the ceiling. Definitely would not suggest fcm to anyone. —Tenant