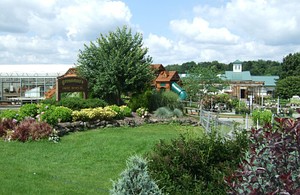 Photo: Aug 2008, BradMandell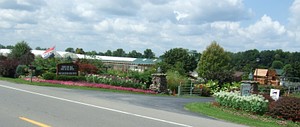 Photo: Aug 2008, BradMandell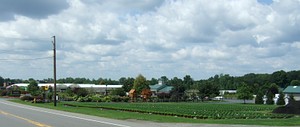 Photo: Aug 2008, BradMandell
Location
1801 Fairport Nine Mile Point Rd, Penfield, NY 14526
Hours (as of October 2013)
Monday/Wednesday/Thursday/Friday: 9:00AM to 5:00PM
Tuesday: 10:00AM to 5:00PM
Saturday/Sunday: 9:00AM to 5:00PM
Phone
585 377 1982
Website
http://www.Grossmans.com/
Facebook Page
Grossmans Garden & Home aka Grossman's Country Nursery is a garden center located on 250 in Penfield. They have a very large selection of trees and shrubs and also a large selection of annuals, perennials, garden art and furniture. Most of the annual and perennial plant material is grown on property from seed and plugs. They have an organic selection of product products. Grossmans was awarded the 2007 and 2008 Northeast Regional Winner of Today's Garden Center Revolutionary 100.
Open all year around - Hours change seasonally.
They used to host the Penfield Farmers' Market.
Comments:
Note: You must be logged in to add comments
2005
Probably one of the highest priced in Rochester! —
RochesterMom
---
2009-08-19 02:34:22 Yes, on the pricier side, but they have very helpful and knowledgeable staff. I bought a Hydrangea tree here a couple years back and it died after a year. One of the guys I talked to stopped by our house on his way home and looked at it - without us having to ask. The next day we went back and he helped us pick a new one. Just about everything we have purchased here has done very well in our garden. —JohnBarry