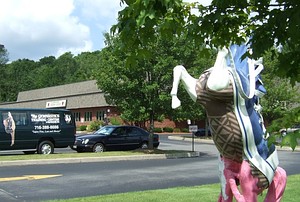 Photo Aug 2008, BradMandell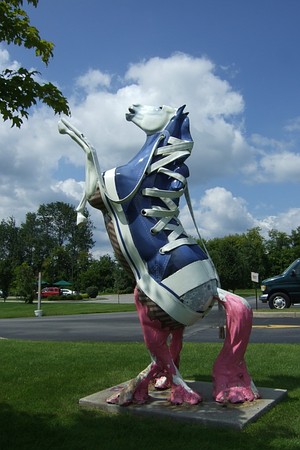 Photo Aug 2008, BradMandell
Former Location
2051 Fairport Nine Mile Point Road, Penfield, NY 14526
Status (as of September 2022)
Closed
The Gymnastics Training Center was a 22,000 square foot facility located in Penfield which provided training facilities and classes in gymnastics, cheerleading, and dance. Travelers along Route 250 noticed the "Sneaker Horse" on the west side of the highway in front of the facility.

The center was owned and operated by Sarah Jane Bernhardt-Clifford, a graduate of Ithaca_College and gymnastics instructor since 1972.

Closed September 3 2022.
Comments:
Note: You must be logged in to add comments