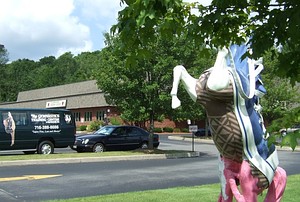 Photo Aug 2008, BradMandell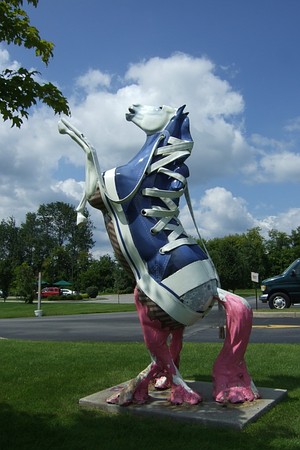 Photo Aug 2008, BradMandell
The Gymnastics Training Center is a 22,000 square foot facility located in Penfield which provides training facilities and classes in gymnastics, cheerleading, and dance. Travelers along Route 250 will notice the "Sneaker Horse" on the west side of the highway in front of the facility.
The center is owned and operated by Sarah Jane Bernhardt-Clifford, a graduate of
Ithaca_College and gymnastics instructor since 1972.
Programs include:

Dance for ages 3 to adult


Gymnastics instruction (beginners - advanced) beginning age 1


Nursery Program


Gymnastics for Junior High School & High School Competitors


USAG Competitive Teams - Levels 1-10


Cheerleading Programs


Special Olympic Training
Comments:
Note: You must be logged in to add comments