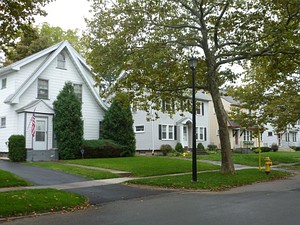 Homestead Heights is a working- to middle-class neighborhood in northeast Rochester. It is bordered by four major commercial streets but is residential in its interior. Most of the homes are small and modest and were built between the 1930s and the 1950s. Architectural styles include Cape Cod, ranch, colonial, minimal traditional/postwar, and even the occasional Storybrook.
Culver Road divides Homestead Heights from the suburb of Irondequoit.
Bensonhurst is a sub-neighborhood. At the moment, there is no neighborhood association representing all of Homestead Heights.
Establishments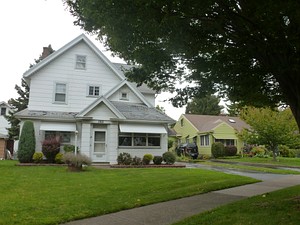 Homes on Rocket Street. (Oct. 2012)
Links
Comments:
Note: You must be logged in to add comments