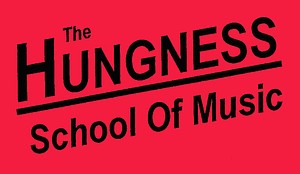 Former Location
161 Norris Drive, Rochester, NY 14610
(Near the corner of East Ave and Winton)
Status
Closed
Hungness School Of Music provided music lessons for guitar, keyboards, drums, bass guitar, voice, and many other instruments. One free lesson available if you call.
They are now Rochester Academy of Music and Arts.
Comments:
Note: You must be logged in to add comments
---
2007-05-22 02:26:48 NEW!!! Summer Special!!! 8 lessons for only $50!!! Call Now!!! —BrannonHungness
---
2007-09-15 19:40:14 INTRODUCTORY SPECIAL!!! 4 LESSONS FOR ONLY $40!!!
(THAT'S 50% OFF THE NORMAL PRICE!!!)
CALL 506-9437 for a
FREE Trial Lesson!!!
Conveniently located near the East Ave Wegman's
@SOUND SOURCE 161 Norris Drive
Brannon Hungness is a world-renowned performer, composer and producer having over a dozen albums released internationally. He has recorded and performed with musicians from Pink Floyd, Peter Gabriel Band, John Lennon Band, King Crimson, Paul McCartney Band, and many others. With 20 years of teaching experience at House Of Guitars, Northfield Music and Music Lovers, you cannot find a better teacher. He supervises every instructor at his school to teach all students in the most effective way.