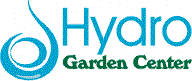 "Plug in your Garden"
Locations
1069B Lyell Ave, Rochester NY, 14606
Hours (as of August 2015)
Monday - Saturday: 10:00AM to 7:30PM
Sunday: 12:00PM to 4:00PM
Phone
585 458 3367
1 800 277 1322
Wheelchair Accessible
Yes
Email
<info AT hydrogardencenter DOT com>
Website
http://www.HydroGardenCenter.com
The Hydro Garden Center is a garden store dedicated to hydroponic gardening. They opened in 2006.
Located in Lyell-Otis/Dutchtown.
Comments:
Note: You must be logged in to add comments