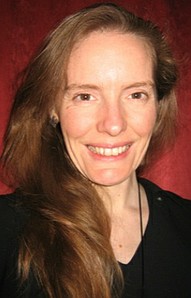 Pastor Rachel McGuire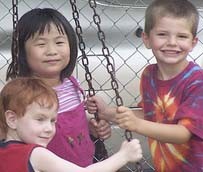 Children of Immanuel
Location
815 Park Avenue, Rochester NY, 14607
Service Schedule (as of April 2010 per Website)
Sunday Service: 10:00AM Tuesday Service: 12:00PM
Phone
585 473 7664
Wheelchair Accessible
Yes
Website
http://www.ImmanuelRochester.org
Facebook
Food
Served after Sunday service @ 10:00AM
Immanuel Baptist Church is a Baptist church on Park Avenue that describes itself as:

Christ-centered community seeking to serve God by word, worship and action, to welcome all people with love, and to be responsible stewards of God's creation. We are nurtured by the biblical tradition, the teachings of Christ, ecumenical sharing, and God's continuing revelation.


Immanuel Baptist Church began in 1923 with a membership of one hundred and six. The group met at Colgate Rochester Divinity School until the building was completed in 1926. Today, the church is Our Community Treasure and opens its doors to everyone, whether they seek spiritual inspiration or simply want to experience one of Rochester's most charming works of architecture.


Our congregation is diverse and active in the community. Church members helped initiate the Park Avenue Merchants Association, the first "official" Park Avenue Summer Arts Fest, and the Cobblestone School.


Who we are, the essence of our spirit...


IBC is:

A welcoming, accepting, caring and loving community


A gathering place to experience and share our collective spiritual journeys


A healing place


A congregation of shared ministry, education and leadership in which each person is encouraged to share gifts and insights


A place of worship, which is rich and varied in prayer, word and music


A place to share the good news of God's inclusive love


A congregation committed to neighborhood outreach and social responsibility


A place to serve, individually and collectively, and to be served

1
Immanuel Baptist Church is a member of the
Association of Welcoming & Affirming Baptists in support of the GLBTQ Community.

Comments:
Note: You must be logged in to add comments