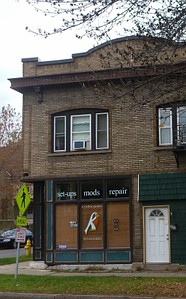 K-Robin Guitars is a guitar shop in the Highland Park Neighborhood. They specialize in custom upgrades, modifications, and maintenance.
Owner Kris Schramm trained at the Roberto-Venn School of Luthiery and is the personal
luthier for local bands Sirens and Sailors and Moho Collective. He opened K-Robin Guitars in October 2013.
Comments:
Note: You must be logged in to add comments