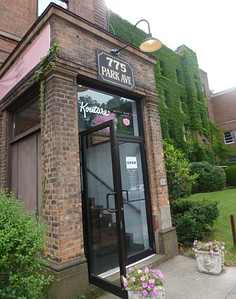 Entrance to former Park Ave boutique.
Kiley Miltsch, a.k.a Kiley Kouture, is a local fashion designer. She also offers online shopping, as well as one-on-one shopping and style consulting.
Her work may be seen annually on the catwalk during Fashion Week of Rochester.
Kiley got her start working in L'avant Garbe. She briefly had a physical store at 775 Park Avenue which she shared with Devil May Care Lingerie but both are now online-only.
References
Comments:
Note: You must be logged in to add comments