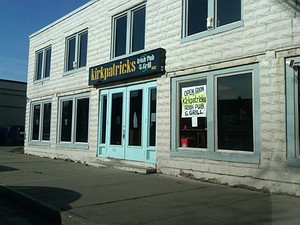 Kirkpatrick's Irish Pub and Grill
Former Location
373 South Goodman St, Rochester, NY 14607
Status
Closed as of December 2012
Not to be confused with Kirkpatrick's Irish Pub.
Comments:
Note: You must be logged in to add comments
---
2012-12-23 19:25:16 Two comments from a Rochester Reddit thread about Kirkpatrick's. Don't know if the info is true or not:
There was an incident where someone got hit by a car in their parking lot a month ago and I guess there have been fights lately. I think they are having issues with their liquor license now. They seem to be randomly open some weekends and closed others.
I've heard that the place wasn't profitable enough and there was a falling out between the building owner/liquor license holder and the guy who was putting up the money. It is closed. —EileenF