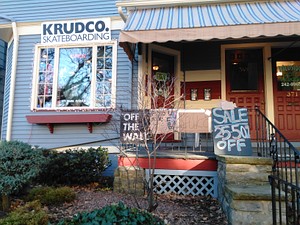 Krudco Skateshop is a store that sells skateboard-related clothing and supplies. Online shopping is also available.
Krudco has been around since 1994. They were previously located at 83 Howell Street (Wadsworth Square) but moved to their current spot in June 2015.
Issues of Rochester Teen Set Outsider may also be purchased here.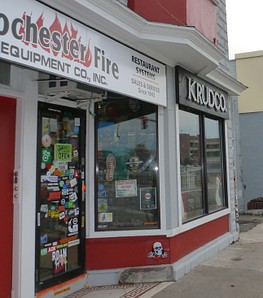 Old location at 83 Howell Street.
Comments:
Note: You must be logged in to add comments
---
2009-05-18 10:02:02 this is the best shop i go there all the time friendly staff,great products and i feels like home —Cruz