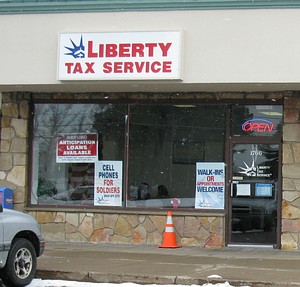 Former Penfield location, Feb 2010, BradMandell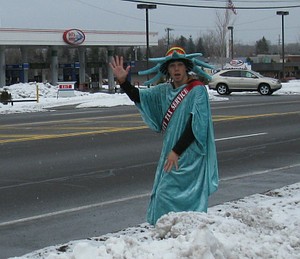 Feb 2010, BradMandell
Liberty Tax Service is a national chain tax preparation company with several locations in the Rochester area.
Liberty is known for its Statue of Liberty crown logo and their "guerrilla marketing" campaigns at tax time where folks dressed up in green robes and foam crowns stand by the curb, dance and wave at the passers-by.
Photo at right shows waver on Empire Boulevard in Penfield/Webster, across from Delta Sonic on February 26, 2010.
Comments:
Note: You must be logged in to add comments