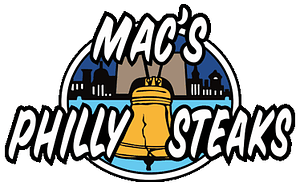 Locations
Phones
71 N. Main St., Fairport, NY 14450
585 377 0033
76 S. Main St., Canandaigua, NY 14424
585 394 4304
298 Exchange Boulevard, Rochester, NY 14608
585 232 1577
261 West Main Street, Victor, NY 14564
585 924 5656
Hours (as of May 2019)
Fairport, and Canandaigua
Monday - Sunday: 11:00AM to 8:30PM
Corn Hill Landing
Monday - Saturday: 11:00AM to 8:30PM
Chestnut Street
Saturday - Friday 7:00AM to 2:30PM
Victor
Monday - Saturday: 6:00AM to 9:00PM
Sunday: 8:00AM to 9:00PM
Lyons
Monday - Friday: 7:00AM to 4:00PM
Saturday & Sunday: 7:00AM to 2:00PM, 4:00PM to 8:00PM
Wheelchair Accessible
All locations
Website
http://MacsPhillySteaks.com
Facebook
Mac's Philly Steaks is a local chain of cheesesteak restaurants with locations in Rochester (Corn Hill Landing), Fairport, Canandaigua, and at the Residences at the Columbus Building, which opened April 18, 2018. They also have other subs, burgers, plates, and Zweigle's hots.
The Victor and Lyons locations are considered diners.
Comments:
Note: You must be logged in to add comments
---
2010-07-10 23:48:26 The cheesesteak here is top notch. Cant recommend it enough. —MikeC
---
2013-09-13 22:16:15 We ordered to-go from the Fairport location a few times. Quick, and great cheesesteaks every time. Better than others I've had in this area. —AndrewL
---
2018-01-02 22:15:28 Opening either a second city location or moving to the Residences at the Columbus Building. —scotthendler