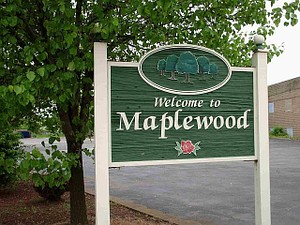 Welcome To Maplewood
Maplewood is a neighborhood known for its beautiful tree-lined streets and vintage architecture. The spectacular park was designed to highlight the natural splendor of the Genesee River, while Riverside and Holy Sepulchre cemeteries provide lovely resting places for the area's deceased. It should be noted, however, that Maplewood is actually a very large neighborhood and quite diverse. Its residents range from the very affluent to the very poor. Kodak Park is another one of the area's centerpieces, for better or worse.
Maplewood's main thoroughfares are Dewey Avenue, Lake Avenue, Ridgeway Avenue, and West Ridge Road. Dewey has bike lanes and a walkable urban feel to it (although crime may be an issue), while the other three are heavily commercial, industrial and generally car-oriented.
The Maplewood Neighborhood Association town meeting is the first Wednesday of every month, 7:00PM at the Aquinas Institute cafeteria. Dewey-Bernice is a sub-neighborhood with its own watch group.
History
According to
Rochester City Living:

" ... unique among city neighborhoods in combining the architectural grandeur of intact urban landscapes designed by the internationally acclaimed firm of Frederick Law Olmsted, and the natural beauty of the Lower Falls of the Genesee.


Maplewood's elegant boulevards were laid out to lead into newly-designed parks according to a master plan by Olmstead and Company. Wealthy Rochester business owners began to add mansions and grand houses to those already towering over Lake Avenue. Coupled with the growth of Eastman Kodak and the development of Kodak Park, the area became the home of many of the company's officers and upper-level managerial staff.

"
Establishments
Food and Drink
Retail
Services
Other
Links
Comments:
Note: You must be logged in to add comments