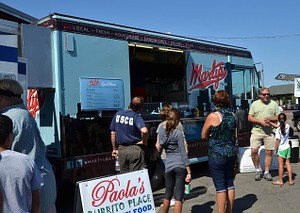 Marty's at the Public Market, September 2012
Marty's Meats is a café and food truck serving fresh, "protein-centric" soups, salads, and sandwiches made with local ingredients.
The food truck can be found at various places at various times - see the website for more information. The brick-and-mortar location on Park Avenue opened in May 2015.
Comments:
Note: You must be logged in to add comments