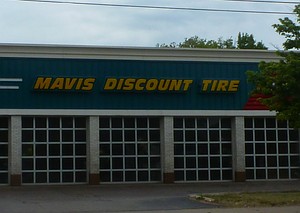 1735 Mt. Hope Avenue (city)
Mavis Discount Tires is a local chain tire store with numerous locations in the Rochester area. In their own words:
Mavis Discount Tire has been saving people money on tires for more than 50 years! While the company was founded as Mavis Tire Supply Corporation in 1972, its roots can be traced back to 1949.
They are affiliated with Cole Muffler.
Comments:
Note: You must be logged in to add comments