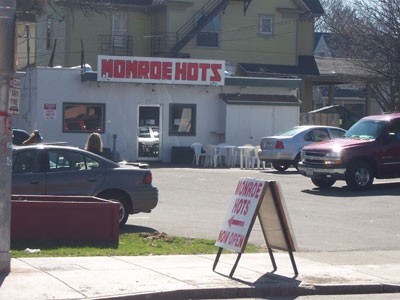 Former Location
691 Monroe Avenue, Rochester NY, 14607
Status
CLOSED as of December 2005
Monroe Hots had pretty good plates. One of the girls that worked there was pretty hot. Shitty dining area.
Yummmmm... I've tried them all (Hots Places), and their plates I have to say are the best. I like knowing what I'm eating and there food has taste. The Gyros are the Bomb. Unique Hot Sauce.
Dec 8th 2005: This place is out of business. Over the last 10 years I have watched one biz after another fail in this spot. Currently space occupied by Dogtown Hots.