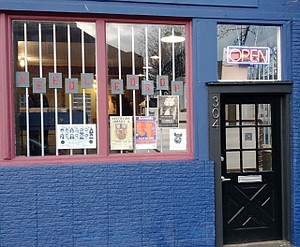 NeedleDrop Records
Specializing in, but not limited to: Punk, Hardcore, Rock, Metal, Indie, Noise.
NeedleDrop Records is a vinyl store formally located on Gregory Street in the South Wedge. They opened in November 2011 and also sell headphones, speakers, turntables, replacement needles, and other audio equipment. They moved to Monroe Avenue during September 2023.
Awards
Voted Best New Retail Store in City Newspaper Best of Rochester 2012 contest.
Comments:
Note: You must be logged in to add comments
---
2017-08-23 15:29:19 I think they are out of business