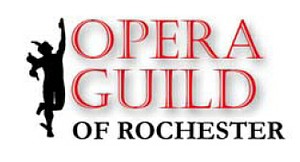 The Opera Guild of Rochester, Inc. is a 501(c)(3) charitable organization, with a mission to support opera and opera education in the Rochester area.
The Guild presents free opera lectures at local libraries, tours to productions of leading local opera companies and the Metropolitan Opera in New York City, as well as our popular Beat-the-Blahs — The Haskell Rosenberg Memorial Series atTemple B'rith Kodesh in Brighton.
In addition, our website also serves as a clearing house for local and regional opera, concert, and recital information, with links to other music organizations in our area.
Comments:
Note: You must be logged in to add comments