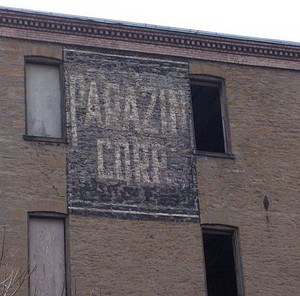 A view of the building before its renovation.
The Parazin Building is a four-story stone building in the High Falls District. It was the first to be built at Brown's Race. It was originally only two stories and was occupied by the Selye Fire Engine Company, which made pump-style firefighting vehicles.
In 2006 developer Ben Kendig purchased the Parazin Building from the city for $1 and converted it to lofts and office space.
Comments:
Note: You must be logged in to add comments