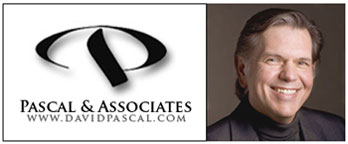 Location
3165 Elmwood Avenue, Rochester NY, 14618
Hours (as of April 2009)
Monday - Friday: 9:00PM to 5:00PM
Phone
585-473-3321
Email
<davidpascal AT gmail DOT com>
Website
http://www.DavidPascal.com
Pascal & Associates is a Brighton-based marketing firm.
Project samples and client lists, references, and testimonials are available at the company site at
http://www.davidpascal.com. Several of CEO everal of David Pascal's marketing articles can be read at
http://www.adhub.com and at
http://davidpascal.com/blog/
Pascal & Associates provides marketing, advertising, and related writing and design services to large and small businesses and nonprofits. We also serve professional clients such as:
Attorneys and Law Firms


Medical practices


Dental practices


Architects


Consultants and Entrepreneurs
Our services include:
search engine optimization


pay per click optimization


search engine marketing


Internet marketing


Web site content and design


Print advertisement content and design


Book Cover Design and Page Layout


Newsletter and e-newsletter content and design


Direct mail writing


Press releases and media


Book, ebook and article ghostwriting


Speech writing


Editing and revision


Teaching and coaching


Strategic marketing consultation


Strategic communications planning
Samples of actual work and services are available online
http://www.davidpascal.com.
Comments:
Note: You must be logged in to add comments