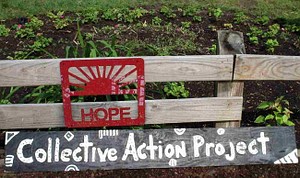 Hope Garden on Union Street June 5, 2010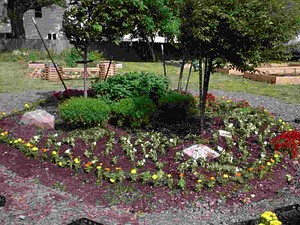 Hope Garden Flowers on Union Street June 5, 2010
Rural Opportunities Inc., or Pathstone, "is a private, not-for-profit regional community development and human service organization providing services to farmworkers, low-income families and economically depressed communities throughout New York, Pennsylvania, New Jersey, Ohio, Indiana, Vermont, Virginia and Puerto Rico."
Renamed from Rural Opportunities, Inc. (ROI) in 1985, previously renamed from Rural New York Farmworker Opportunities, Inc. (RNYFO)(1978), and from Program Funding, Inc. (PFI) in 1971. PFI moves its Central Offices to East Avenue in Rochester, N.Y at that time. Begun in 1969. See Website for more info.
Central Administrative Office toll free 1 (877) 424-7037.
One local project, pictured, found on Union Street, just North of the Public Market June 5, 2010
Comments:
Note: You must be logged in to add comments