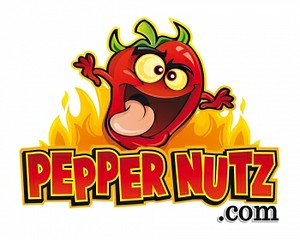 PepperNutz is a Rochester-based, family-run online emporium of hot pepper sauces, who produces a line of 5 gourmet sweet-heat small-batch hot sauces. Their hot sauces are available at all area Wegmans grocery stores as well as dozens of local retailers and independent grocers such as Big M Markets, IGA, Hegedorns, Lori's Natural Foods, Palmer's, Red Bird Market, and Olindo's Market. PepperNutz also has a Private Label Hot Sauce program whereas they custom brand a select line of gourmet hot sauces for local breweries, wineries, restaurants, fund raisers, and corporate events.
The PepperNutz online emporium hosts a huge variety of over 900 hot sauces from around the world along with hundreds of other pepper-based fiery foods products including organic, all-natural, and gluten-free options. Also available are wing sauces, BBQ sauces, steak sauces, seafood sauces, marinades, salsas, and much more. They may be purchased via the website or at various area farmers' markets.
Gift sets also available.
Comments:
Note: You must be logged in to add comments