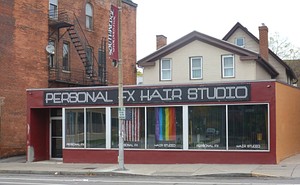 Oct. 2012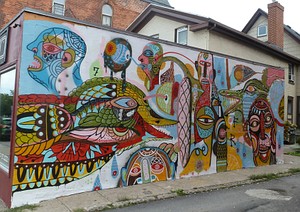 Wall\Therapy mural painted on the right side of the building in 2013. There is a similar mural on the left side as well.
Location
646 South Avenue, Rochester, NY 14620
Hours (as of Dec. 2011)
Info Needed
Phone
585 473 2370
Wheelchair Accessible
Info Needed
Personal FX Hair Studio is a hair salon in the South Wedge.
Comments:
Note: You must be logged in to add comments