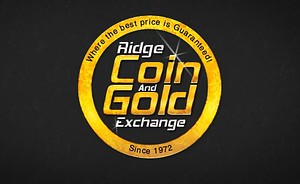 Ridge Coin & Gold Exchange
Ridge Coin & Gold Exchange is in the business of jewelry appraisals, buying and selling used gold, silver, and precious metals. They are located in Irondequoit and in Henrietta, and have been in business for over 40 years. Stop on down to their shops for a free appraisal during any of their regular business hours.
Jefferson Road site was temporarily closed as the building was torn down and replaced with a new larger building that also houses Henrietta Mall Antiques. Reopened August 2017.
Comments:
Note: You must be logged in to add comments