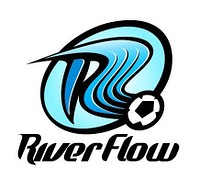 River Flow Soccer Club is the only travel soccer club in Rochester, and is primarily made of kids from the inner city. From the web site "We are a community dedicated to building productive, responsible citizens actively involved in bridging racial, cultural, and economic divides."
RiverFlow's Mission:(from the web site)
Our mission is to use soccer as a vehicle for positive change in the City of Rochester, NY. River Flow players not only take part in year-round soccer training and matches but are provided academic, cultural, life skill, and community programs.

Coach and Founder Deon Rogers is also a teacher at Dr. Freddie Thomas High School, where he also coaches FTHS's Varsity Soccer Team-the Thomas Titans.
Comments:
Note: You must be logged in to add comments