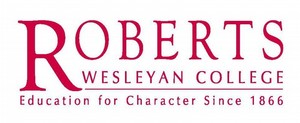 Roberts Wesleyan College is a Liberal Arts college with a Christian worldview which enrolls over 1800 students. Founded in 1866 (originally as Chili Seminary) by Benjamin Titus Roberts. Usually just referred to in the community as "Roberts", the school promotes itself as a source of "Education for Character".
Many of the school's programs (including its Graduate Studies) are related to education, counseling, social work, and ministry, but it has a wide varitey of over 50 programs.
Roberts is also home to
Northeastern Seminary.
Located in the suburb of Chili and bordered to the south by Buffalo Road.
Comments:
Note: You must be logged in to add comments
---
2012-07-25 20:40:20 I would like to say, the public can use gym, pool, weight room, arena in the Voller Athletic Center. I find that the price and hours it is open that the family membership for 6 months is worth it.
Also they have music concerts that are open to the public. Including some good performances. —bonnev659