Rochester Friends Meeting is part of the
Religious Society of Friends (Quakers). We belong to
Farmington-Scipio Quarterly Meeting and
New York Yearly Meetings. We welcome all who wish to worship in the manner of Friends. We are an open and affirming community and embrace the diversity of all humanity. Visit our website above for more information.
Meeting for Worship: We have no pastor or program, believing that God may speak to all of us through any one of us.

Sundays, 11:00 am to 12:00 noon


Tuesdays, 12:15 to 12:45 pm

In silent worship, we suspend our own wishes and expectations, our own knowledge and opinions, in order to be open to the living word of God. We come without prepared messages or written prayers, without argu­ments or agendas, and we wait together for what may arise out of our prayerful silence.
Adult Religious Education Program: always free & open to the public. There's no need to call ahead. Bring a friend!

Sundays, 9:45 am to 10:45 am
Childcare is available during Sunday morning worship for small children. Please call ahead or ask the greeters when you arrive about arrangements for children.
After the rise of Sunday Meeting, join us for fellowship and refreshments in the Community Room.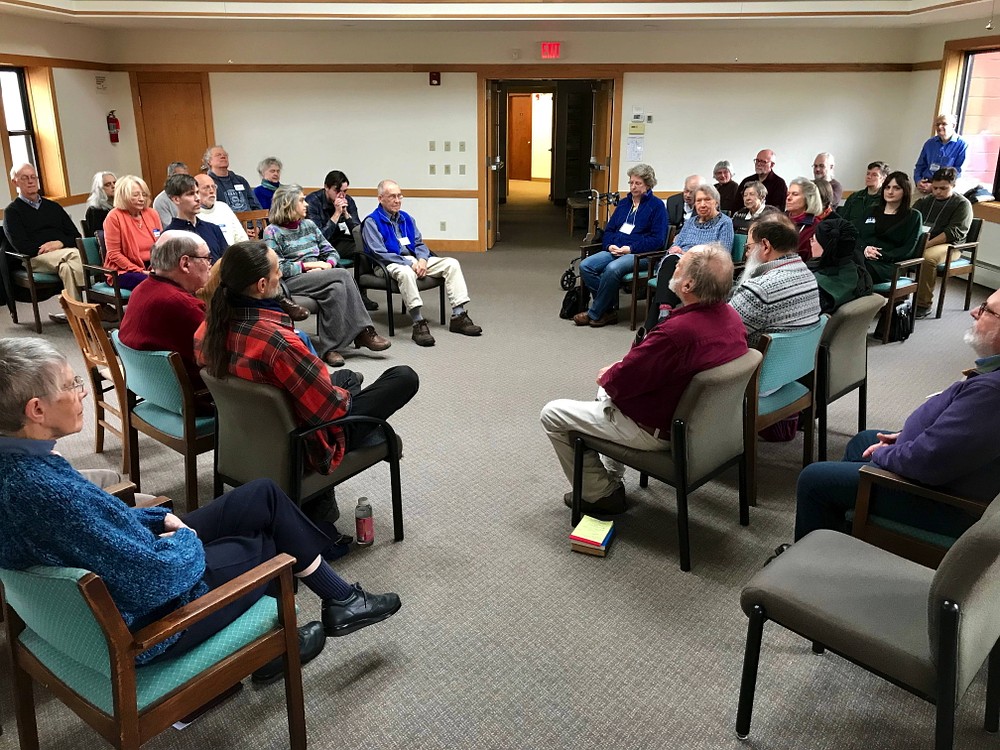 Comments:
Note: You must be logged in to add comments