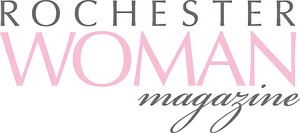 Rochester Woman is a monthly magazine that addresses major topics of interest to local women. It is free and available at over 250 locations including supermarket newsstands. Names on the masthead include Kelly Breuer of
Network Rochester, as well as Barbara McSpadden.
Rochester Woman was originally published only five times a year by GVP Publications, Inc. GVP also promotes the annual Greater Rochester Woman's Expo.
Comments:
Note: You must be logged in to add comments