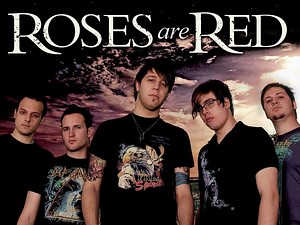 Promotional photo of the band
Roses Are Red was a local band that was signed to Trustkill Records.

The band originally formed in the summer of 2002, with Vincent Minervino on vocals, Brian and Matthew Gordner on guitars, Kevin Mahoney on bass, and Michael Lasaponara on drums.

In 2004, they signed to independent music label Trustkill Records.

They disbanded in 2007.
Comments:
Note: You must be logged in to add comments