About Sashimi Takahashi
I'm a chocolate lab and pit-bull mix.


My birthday is December 26, 2004.


I have a spot that looks like a manta ray.


I live with Mariah and Jay in Brighton. They adopted me from Lollypop Farm, thank goodness!


My #1 hobby is chewing on things! Favorites include: Cow bone, pig ear, knobbly-wobbly, holy roller, and kong!


My #2 hobby is running. I can run fast, so super fast. I can climb, also.


Mariah is teaching me how to do puppy singing. Not to sound unhumble, but I'm a lovely singer!!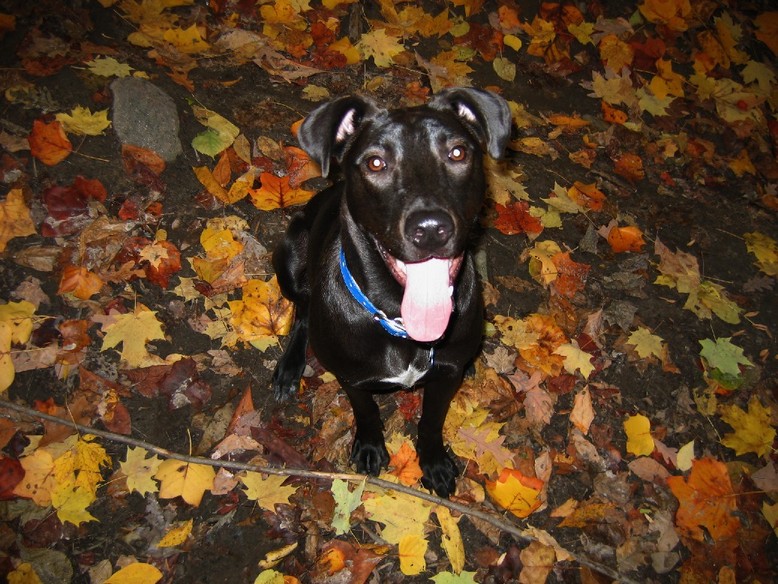 Comments:
Note: You must be logged in to add comments
---
2006-03-01 12:15:05 What a big smile you have, Sashimi! —CarlDavis
---
2008-05-29 23:32:27 My husband and I adopted a lovable little man from Lollypop Farm this past fall and we are absolutely puzzled as to what he's a mix of... oh boy does he look like you! What a cutie! —StephanieTodd