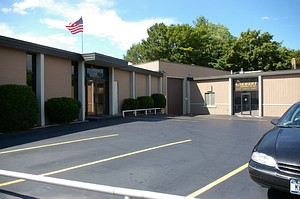 Siewert Equipment 8-2008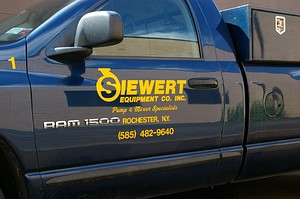 Service Truck 8-2008
Siewert Equipment services the industrial and municipal (water/wastewater) markets in Upstate New York. They are a distributor for more than 80 premier manufacturers of pumps, mixers, and process equipment.
With offices in Rochester (NY headquarters), Albany, Buffalo, and Syracuse, Siewert Equipment offers product and application expertise as well as two authorized service centers (Rochester and Albany). They provide everything from off-the-shelf units to custom-engineered pump systems that are built to spec in their own facilities.
Siewert represents two locally manufactured brands of equipment, Lightnin mixers made on Mt. Read Boulevard, and Pulsafeeder metering pumps, made on Brighton-Henrietta Townline Road.
Siewert was founded in 1949. Their headquarters are in Culver-Merchants.
Comments:
Note: You must be logged in to add comments
---
2011-05-04 13:29:36 Will you call me at 716 753 6277. Your phones are not working.I am Jeff Breads from the village of westfield. —jeffreybreads
---
2011-05-04 14:01:41 Jeff, RocWiki is not affiliated with Siewert Equipment. —DamianKumor
---
2011-05-04 19:20:41 Phones were out recently due to the storm, I have forwarded your note to the proper contacts at Siewert Equipment. —DottieHoffmann