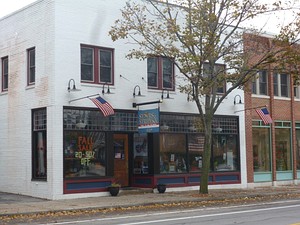 Oct. 2012
Location
455 South Avenue, Rochester NY, 14620
Hours (as of April 2010 per Website)
Monday - Friday: 9:00AM to 5:00PM
Tuesday until 7:00PM (call to confirm)
Phone
585 546 3524 / (866) 906-VETS
Fax
585 295-7828
Accessible
Yes
Email
<info AT eflagstore DOT com>
Website
http://www.EFlagStore.com
Stars and Stripes: The Flag Store is a program of the Veterans Outreach Center and located in the South Wedge. They offer bulk discounts.
Stars & Stripes: The Flag Store is a organization based in Rochester, NY. They offer flags from all around the world as well as merchandise for veterans. All proceeds benefit the Veterans Outreach Center which offer programs for Veterans for employment, education, wellness and housing.
Check out the e-commerce website: https://www.eflagstore.com/ as well as the Veterans Outreach Center at www.veteransoutreachcenter.org and Instagram, Twitter & Facebook for more information.
Comments:
Note: You must be logged in to add comments