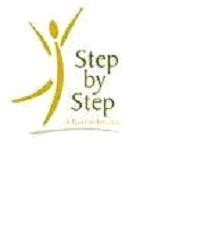 Step by Step of Rochester, Inc. is a program of the Volunteers of America which intends to empower women who are, have been, or are at risk of being incarcerated to claim their strengths and build healthy lives for themselves and their families. Founded in 1992, Step by Step's staff and volunteers facilitate a variety of life history workshops for wmen in correctional facilities and agencies in Western NY and the southern tier. The workshops provide a structured environment for learning and self reflection.
By building self awareness, self image and self respect, Step by Step gives women the tools they need to rebuild their lives (and those of their families) and attain self sufficiency.
They are a non profit 501(c)3 organization established to work with women within the incarcerated setting and also throughout the community.
Comments:
Note: You must be logged in to add comments
---
2011-12-29 11:40:06 Step by Step of Rochester is honored to be hosting a Celebration of Women Gala on April 28th, 2012 at the Burgundy Basin in Pittsford, NY from 1pm – 4pm. Come and celebrate the women in your life!
Bring the entire family and enjoy music, hors d'oeuvres, a myriad of vendors that each celebrate the spirit of women in diverse ways and also an empowering speech given by Kitty Van Bortel.
$10/person at the door. Proceeds help fund Step by Step programming, thank you!
We hope to see you there!! —StepbyStep

---
2020-06-08 18:22:03 I used to be apart of the step by step program & thankfully graduated 3 times. I don't know where I would be if I didn't find the lovely women who started this program. Is there any way I can volunteer any of my time to be a peer & help?? —AmberRae
---
2020-06-09 09:08:55 Amber, the folks from Step by Step probably don't look at this page much, or at all. Sounds like you'd be a great volunteer for them. Suggest you make contact via their website or their Facebook page, that will probably work better. —DottieHoffmann