TEDxRochester is annual event in downtown Rochester that brings together great thinkers, innovators and artists in one assembly, with the intention of promoting "Ideas Worth Spreading." This day long conference features presentations of local thinkers, video broadcasts of speakers from around the world, performances by regional artists, and hands-on demonstrations with some of the city's cultural institutions.
The
TEDxRochester website allows visitors to view videos of all of the speakers from the previous year.
Current
The most recent TEDxRochester event will be held on November 5th, 2012 at the Geva Theatre Center. This event focused on bringing some of Rochester's brightest minds together to exchange ideas for local problems.
History
TEDxRochester was originally started in May of 2009, after receiving a license from the TED organization to produce a regional TEDx event. The first event was on November 2, 2009 at the Geva Theatre Center.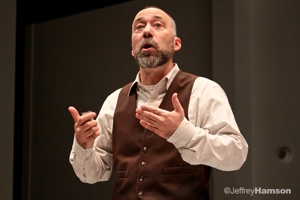 Adam Frank, Astrophysicist, Author of The Constant Fire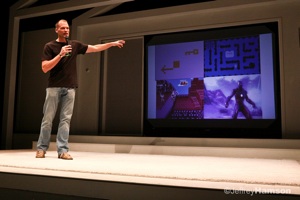 Eric Wheeler, Associate Curator of ICHEG
About TED
TED is an annual event where some of the world's leading thinkers and doers are invited to share what they are most passionate about. "TED" stands for Technology, Entertainment, Design — three broad subject areas that are, collectively, shaping our future. And in fact, the event is broader still, showcasing ideas that matter in any discipline.
Attendees have called it "the ultimate brain spa" and "a four-day journey into the future." The diverse audience — CEOs, scientists, creatives, philanthropists — is almost as extraordinary as the speakers, who have included Bill Clinton, Bill Gates, Jane Goodall, Frank Gehry, Paul Simon, Sir Richard Branson, Philippe Starck and Bono.