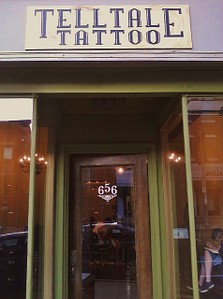 Telltale Tattoo on South Ave, 05-2012
Telltale Tattoo is a tattoo parlor in the South Wedge that officially opened in May 2012. It is an all female, deaf friendly shop run by two talented artists. They specialize in many different types of custom art designs.
Telltale closed in November 2012.
Comments:
Note: You must be logged in to add comments