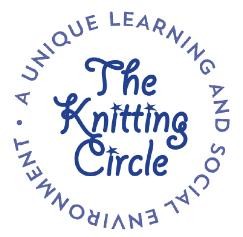 The Knitting Circle
The Knitting Circle is a knitting-related service business owned by Tina Turner, formerly of the Yarn Boutique. At the Knitting Circle, knitters and crocheters can take classes, arrange for projects to be finished, or drop in for help and social hours. Guest independent yarn spinners and dyers will also visit.
Open Knit Night: Tuesday and Thursday evenings: 5:30pm - 8:00pm
Help Clinic: Tuesdays: 3:00pm-5:00pm; Wednesdays: 1:00pm-3:00pm; Thursdays: 6:00pm-8:00pm
Classes with Tina and Nancy Vandivert vary.
Located in the East Avenue Historic District. Grand opening was February 1, 2014.
Comments:
Note: You must be logged in to add comments