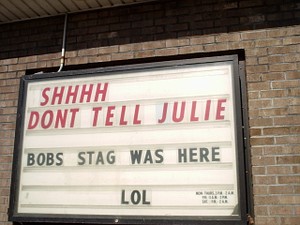 Mid March - sign on front, signs of life
The Mirage Nightclub, on West Ridge Road in Rochester, Has been closed since mid 2009 because of tax problems with the previous owners.
New owners advertise that renovating is almost done, and it is "Coming Soon" in the Exxxtremely Hot Magazine, every month the last few months.
and there was a sign on the front that the place actually was almost ready as there was a party there
March 2010
It was popular for Stag Parties, etc.
Comments:
Note: You must be logged in to add comments